Primavera P6 EPPM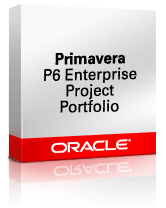 Primavera P6 Enterprise Project Portfolio Management (Primavera P6 EPPM) is an integrated project portfolio management application that includes role-based functionality to match each team member's needs and responsibilities. Primavera P6 EPPM provides executives with a real-time view of their organization's project performance, equips project participants with the right blend of usability, power and flexibility to effectively execute projects, and enables workers across all levels of an organization to analyze, record and communicate reliable information and make timely decisions.
Primavera P6 EPPM can easily scale from a single user on a small project to tens of thousands of users engaged in millions of activities across hundreds of projects. The solution is built on a robust and proven standards-based Java architecture and is designed to deliver high performance with tight security, flexible integration and real-time reporting and analytics.
Primavera P6 EPPM gives the project team anytime, anywhere access to their project information through flexible Web-based user interfaces. Through business process automation capabilities, users have alternate interfaces including interactive dashboards, web applications, and simple forms to consume role-specific information. In addition, team members can now easily and quickly update status by using any of the three P6 Team Member interfaces that best accommodate their line of work. Interfaces include the P6 Team Member for iPhone application, P6 Team Member Web (which is optimized to run on a tablet), and an email statusing option. Primavera P6 EPPM covers the full project management lifecycle – from project initiation to project closeout. Project team members can easily communicate activity status updates, issue resolution, scope changes and revisions to documents.
Interactive activity Gantt charts allow planners, schedulers and project managers to communicate a more accurate and complete graphical representation of a project's schedule, while calendar and activity network views provide team members with an intuitive view for displaying their assignments, along with the required information to perform the work.
Why buy from Primavera Scheduling?
No waiting. Instructions from Oracle for downloading Primavera P6 EPPM take 1 to 2 days. Primavera Scheduling will get you started the same day that payment is received. This personal touch is simply not available from the big software vendors who sell dozens of programs. We only sell Primavera P6!
Free P6 Quick Start™ Manual. Every purchase includes a free copy of our P6 Quick Start Manual. This manual is normally only available to students who take our P6 Quick Start Class.
Professional guidance. Oracle's software delivery cloud can be a little daunting to new users. We will guide you every step of the way. We will make sure you download and install the correct software for your machine.
Training discounts. Anyone who purchases Primavera P6 EPPM software from Primavera Scheduling receives a 10% discount on all live online and in-person classroom training programs. This discount is good for one year after purchase.
We are Oracle Certified Primavera P6 Sales and Implementation Specialists, with the knowledge and experience to help you make the right decisions for your business.
If you experience problems with PayPal processing your payment and you are using Internet Explorer, please try using Google Chrome or Mozilla Firefox instead. If you continue to have problems, please check with your credit card company to verify that third-party transactions can be completed using your credit card. Finally, if you continue to have problems, please contact us via e-mail (info@constructionscience.com) or via telephone (916-779-4145) for assistance. All software sales are final. Thank you!
Educators: please contact us for special term pricing.
Primavera P6 EPPM Perpetual License + Oracle Support*
List Price: $3,355
Our Price: $2,675
*Provides access to any software updates and support for all installation and application issues for one year. Support is available 24/7 directly from Oracle.